Salesforce Consulting
by DataArt
Working across industries such as Finance, Travel & Hospitality, Retail & Distribution, HealthCare & Life Sciences, Media, and others.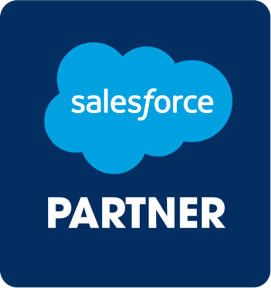 Our Salesforce Offerings
We provide Salesforce consulting services in the following areas: product implementation, integration, optimization, Lightning migration and ongoing support. All members of our Salesforce practice always follow industry best practices.
Strategy & Consulting
Strategy consulting and business process review
Industry expertise
Platform and Industry Best Practices
Cloud adoption and migration strategy roadmap
Analyzing technology options, existing technical landscape & integration requirements
Designing Roadmaps and IT programs that scale with your business
View More
Salesforce Consulting Services
Salesforce products implementation: Sales Cloud, Service Cloud, Financial Service Cloud, Community Cloud, Marketing Cloud, Einstein Analytics (AI), Pardot, and others.
Customization and configuration
Integration with existing systems and applications
Integration with third-party systems
End-to-end Salesforce implementation
View More
Support and Maintenance
Post-release support and modification
Knowledge management
Maintenance
Improving system quality, stability & availability
Quality assurance
Full access to Salesforce experts, admin and certified specialists in a wide range of products and services
View More
Application Development
Salesforce Integration Services and Development
Integration architecture and development using ETL platforms and custom solutions
Data services including data management, cleansing, normalizing, and migration
Development services include Lightning, Apex, VF, etc.
AppExchange application development
View More
About DataArt
25
offices across the globe
We help clients create custom software that improves their operations and opens new markets.
95%
of our team members are ready to recommend us as a good employer to their friends
92%
of our team members are ready to spend 2+ more years of their career with us
Powered by our People First principle, we work with clients at any scale and on any platform, helping unleash technology innovation.
DataArt is a global software engineering firm that takes a uniquely human approach to solving problems
Complex CRM Migration
DataArt's migration team aligned certain aspects of the Salesforce platform with the client's pipeline management.
Integrated Salesforce with the client's Project Management (PM) system before the transfer of CRM data to ensure needed synchronization from the start.
All initial data identified through mapping process was transferred from Dynamics to Salesforce in a single weekend.
The result: a consolidated, uniform, and more efficient sales process
Read more about CRM migration
Sales Cloud Implementation
DataArt team of architects and business analysts designed a ground up solution focused on high-performance, scalability, and security
Salesforce UI was tailored to Sales team needs and provided extended capabilities for Sales managers, including a variety of executive reports.
Salesforce Einstein AI was configured to automate and support call-to-action activities, focusing on the top priority opportunities
A middleware solution was implemented to support a two-way synchronization between Salesforce and internal systems
nCino Upgrade and Enhancements
Team of Business Analysts designed new processes to align with business objectives
DataArt team of architects and developers designed and implemented new features/enhancements based on new processes
Rebuilt and simplified UI to enhance focus on vital data
Salesforce Apps to Unify Internal Services
The proposed and implemented solution is represented by over a dozen of Salesforce Apps used for a wide range of purposes: from global Service desk to SKU catalogue and from submission of expense claims to reports on broken corporate property
4.8/5 Average rating according to verified Customer Reviews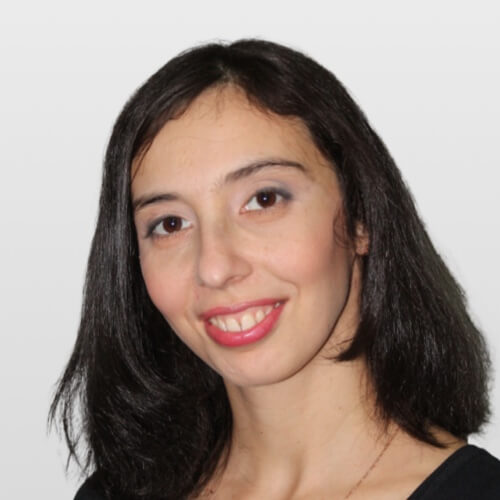 Alla Lemlekh
SVP
Alla Lemlekh oversees DataArt's partnerships with leading technology platforms to help clients develop, integrate, and optimize partnership-based solutions.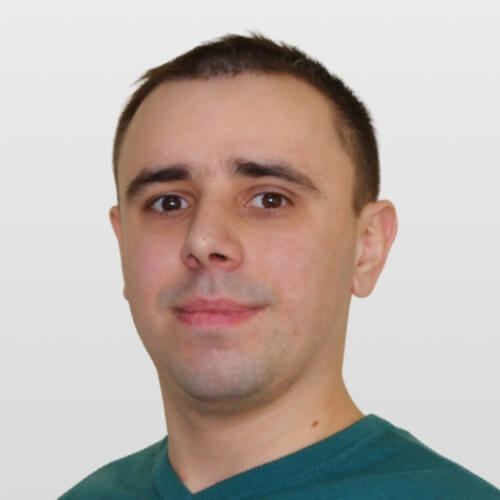 Anton Garkusha
Delivery Manager
Anton Garkusha leads talent acquisition and expertise development programs in DataArt Salesforce Center of excellence.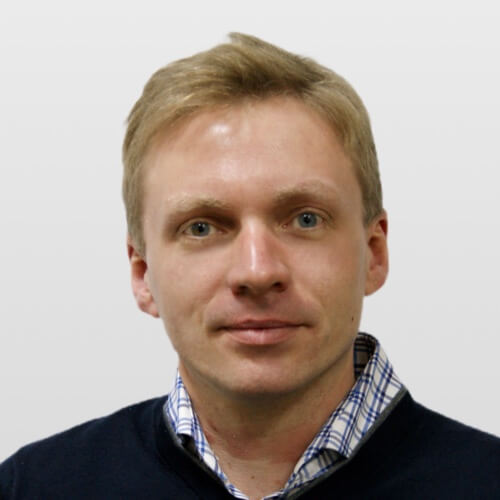 Vasily Malinov
VP
Vasily Malinov leads Salesforce practice in the UK and EU region and supports some of DataArt's key accounts.
Tell us about your Salesforce needs
Leave the details, and we'll get back to you
Thank you for contacting us!
We will be in touch shortly to continue the conversation.